"She Readaaayyy" – Mood into 2019
I am soooo excited about this upcoming year. I've been planning and plotting for 2019 for quite some time now, making sure that I'm building the appropriate foundations for self this year. My focus this year: Bettering Self, for the sake of me and my son. That's all that truly matters this upcoming year. Let's get into it. "She Readaaayyy" – Mood into 2019
Get used to telling people "no" or just creating boundaries for self
The biggest issue I've faced most of my life, is being craazzzyyyy available for people when honestly, I'm a lot busier than they are, PERIOD. I've had to stop going out of my way to respond to text messages, phone calls and just being extra available, when I have an ish-ton to truly get done.
Exercising my right to how to say "no", removing people from my life and/or just delaying my responses. I've realized that I wear myself thin, by making sure that every text and call is answered. And that is not life. I have two planners, both are filled with things for me, Ty, my businesses, physical therapy and school. I have a lot on my plate any given day, yet I was managing to answer the phone or be present for everybody, when I could honestly be doing things beneficial to self. I started saying "no" to people and expressing my unavailability. People that respect you will understand the limits set those that don't will be mad. Whether I'm genuinely busy or taking time for myself care regimen, I don't owe anyone or anything more than what I'm available to give. Unapologetically.
Meditation and Yoga are a daily mandatory obligation
Self care is super important and I'm not giving up the blocked times for me to other people. My phone is on Do Not Disturb mode when I am busy doing things for self. Whatever it is that you need from me, can wait. I'm tired of putting myself AFTER everybody else because I don't want to appear to be a bad friend or family member. I block out time for myself, because I don't have time to be vamped. If I am not constantly restoring my own peace & positivity; what will I genuinely have left once everything is said and done? I'm not staying up extra late unless I need to. You can catch me the following day.
Letting go of everything that no longer serves me
Not everything and everyone deserves to have access to me. It took me a while to see what my triggers were. Some of those things, would trigger my anxiety, depression and insomnia. Once I started to pay attention to who or what made feel that way. I am not at my best when I am losing sleep, suffering from anxiety or being anti-everything because of depression. No thank youuuuuu. I'm better off dealing with myself and minding my business than I am allowing everyone to dump their trash on me and go. There isn't an apology that I can offer to those that have been cut off, because genuinely I am not sorry. I've realized that people only feel away when they lose their access to me and they are no longer getting the things (venting sessions, affirmations, free products (*eye roll*) etc.) and honestly, I don't owe anyone anything – especially if its not reciprocated. Some things just have to go. *Kanye Shrug*… My aim is to live my best life – and dealing with some of these things are a no-no for me.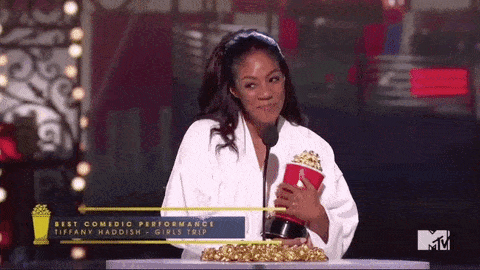 All 2019
2019 is the year to cultivate wealth, travel more and live life differently. It's time to do more activities that are designed for the betterment of me. I guess you can say that I am my focus this upcoming year. Graduating, moving, expanding my business and just making sure that my son and I – are grand at all times. That means creating a space where stress and anxiety cannot live. Respecting the boundaries that I've set and just making sure to assess self at all times. 2019 is a time for achievement. Make the best of the build up. Set your self up for success.